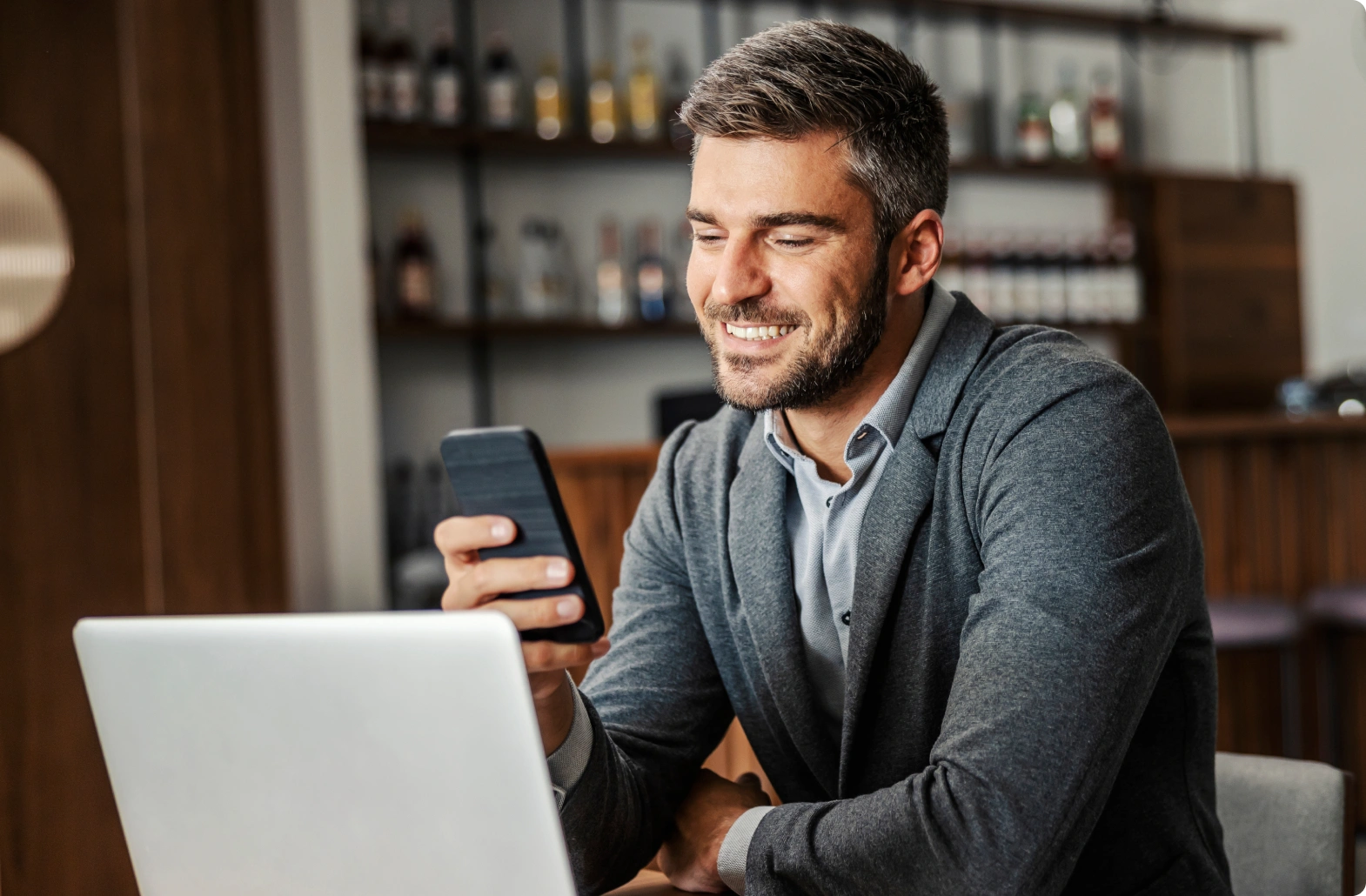 Payment Gateway for Debit or Credit Cards
Card payment gateways are widely used in the payments industry to communicate with the acquiring bank
and the payment processor.
Card Payment Gateway Service
Streamline your operations with Virtual Pay, an international, all-in-one payment gateway, risk
management system, and payment processor.
Virtual Pay's card payment solution is used by companies in more than five different industries,
from Financial Services to Retail.
Enjoy the benefits of Virtual Pay's Card Payment Gateway Service:
Receive and make payments faster
Secure your payments with our gateway service
Work with a licensed, trusted payments service provider
Professional service providers like doctors and lawyers accept and make payments with Virtual Pay's
card payment services. In addition, we provide card payment solutions for travel and hospitality
companies like airlines, booking services, car rental companies and hotels.
Multi-currency card payment services
Virtual Pay's card gateway supports major credit card payment providers such as:
Visa
Mastercard
JCB
Discover
UnionPay
American Express
How Does a Credit Card Payment Gateway Work?
A card payment gateway collects customer card information and encrypts it to process a payment. Card
gateways are commonly used for ecommerce and other online transactions.
A payment processor conveys the card payment transaction details to and from the customer's
card-issuing bank and the merchant's acquiring bank to verify the information. The card payment is
completed when the processor uses that information to charge the customer's credit card
provider.
Credit card processing and payment gateway
Virtual Pay's card payment platform encompasses payment processing and payment gateway services to merchants, meaning secure, rapid transactions.
Payment gateways enable banks to communicate and consist of software and servers that let acquiring banks and issuing banks exchange data and accept or decline a transaction.
A payment gateway collects card payment information from the consumer via point of sale (POS) terminals or online checkout portals. Then, the payment is completed by a payment processor such as Virtual Pay.
Merchants use card payment gateways to accept debit and credit cards from customers at physical card-reading devices and payment processing points on websites. Payment gateways have always evolved to adapt to new consumer tastes. For example, many customers now use their phones to pay instead of plastic credit cards, thanks to contactless payments.
Online Credit Card Payments
Accepting online credit card payments in three steps
Customers pay for goods and services on your website using a credit or debit card.
Within two seconds, the payment gateway sends the encrypted data to the payment processor. Almost simultaneously, the payment processor charges the issuing bank for the customer's purchase. The issuing bank approves the transaction and then the money is credited to your account. If the transaction is denied due to insufficient funds or any other reasons, it is void.
Credit card payment platform fraud protection
Application programming interfaces (APIs) are essential to enable online payment gateways to communicate with payment processing networks and accept card transactions. The best payment APIs offer full security against fraudsters.
APIs and each single connection in the value chain must also protect sensitive data, such as credit card numbers, from fraud. Card associations have developed a set of security standards and rules that must be followed by everyone who has access to card information, including credit card gateways. The rules are called the Payment Card Industry Data Security Standard (PCI-DSS or PCI). At Virtual Pay we are fully committed to upholding these standards.
Virtual Pay's API
Industry standards
All companies that accept, process, store or transmit credit card information must maintain a secure environment in accordance with the Payment Card Industry Security Standards Council. The organisation was launched in 2006 and is managed by the PCI SSC, an independent body created by Visa, Mastercard, American Express, Discover and JCB.
In order to protect merchant and customer accounts and personal information, credit cards have online security features like encryption and fraud monitoring. In general, credit cards are the most secure payment method to use when shopping online.
When processing payments, a merchant can benefit from Virtual Pay's PCI SSC status and rest easy that their services are compliant with the required standards. As per the PCI regulations, there are specific things that cannot be stored by a business, suchas unencrypted credit card numbers, CVV or CVV2 numbers, pin blocks and PIN numbers and other sensitive information. Virtual Pay is careful to follow best practices and observes data protection at all times. When selecting a payment gateway, you should always take into account factors like:
Security
Virtual Pay's security measures are completely PCI compliant, from encryption to data protection. Ask about fraud protection features that Virtual Pay will enable for your account.
Integrations
Ensure that your payment gateway integrates with your shopping cart as well. The functionality of many online shopping carts allows for customization so that you can create a branded experience from beginning to end. Virtual Pay offers a payment gateway that integrates easily with most commerce platforms, as well as a payment API for custom integrations.